Finding your calm just got simple
The Orb is a personal biofeedback companion that trains your body & mind to find calm in minutes - by just holding it.
Your personal stress
& anxiety trainer
The Orb responds in real time to your body's stress levels and helps you regulate and relax.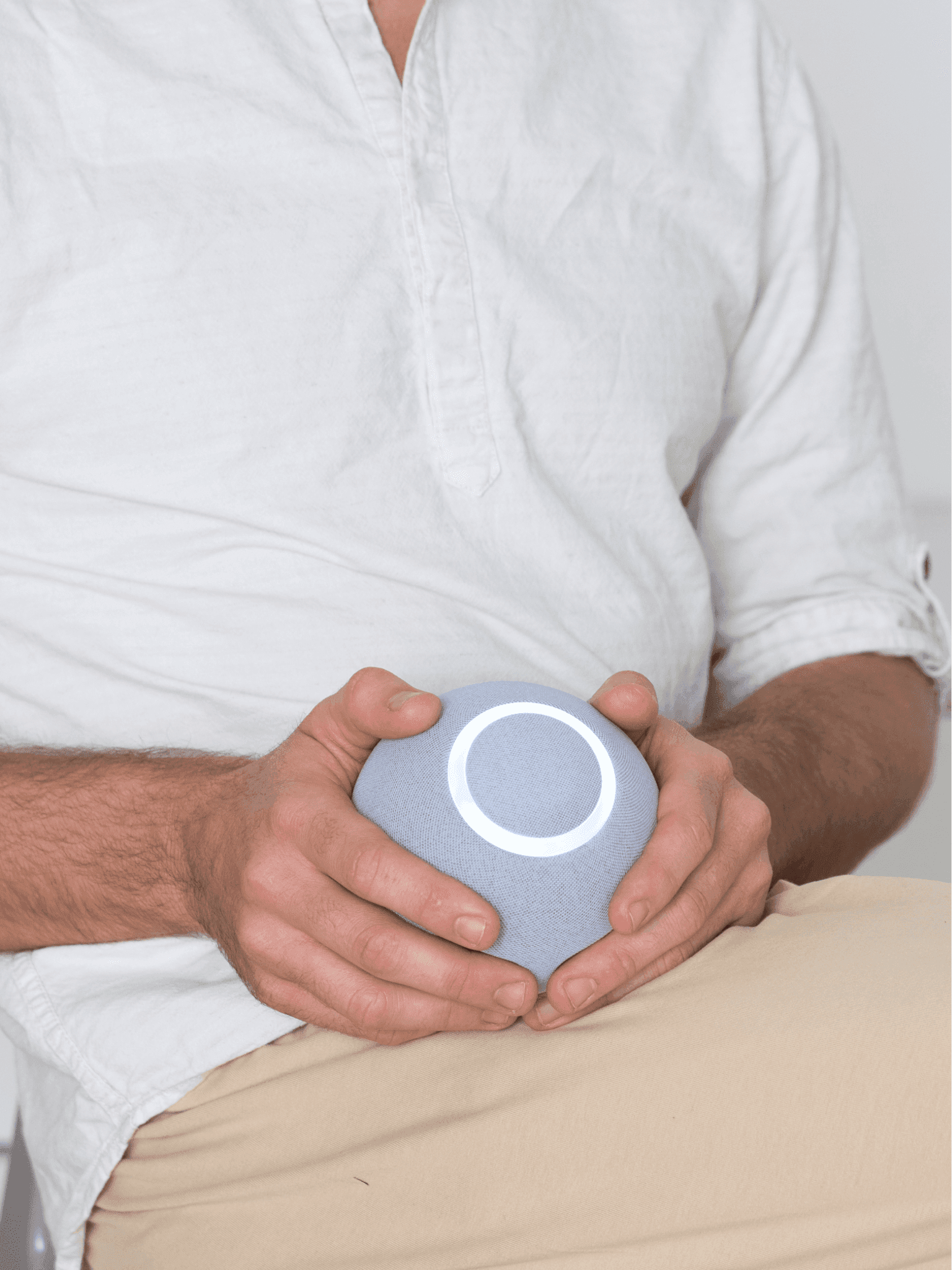 Alleviate stress & anxiety when you need it most
Tune your body into a calm state and track your skill building over time using science-backed biofeedback technology and a calming relaxation experience.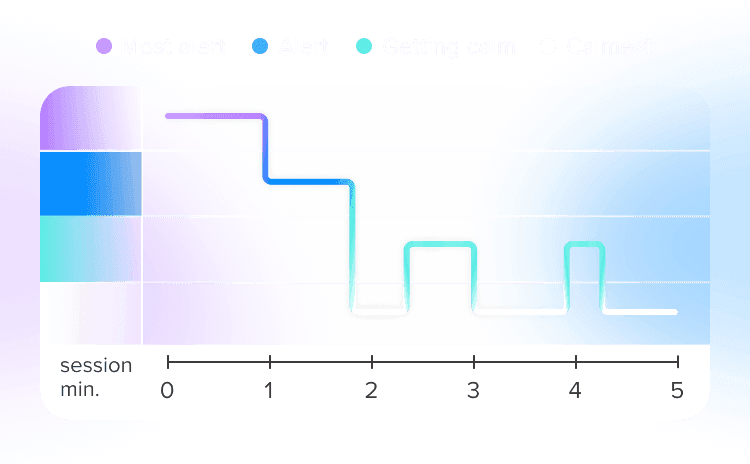 ---
Elevate your
mindfulness routine
Tangible and comforting anchor to your meditation practice with measurable insights and guidance.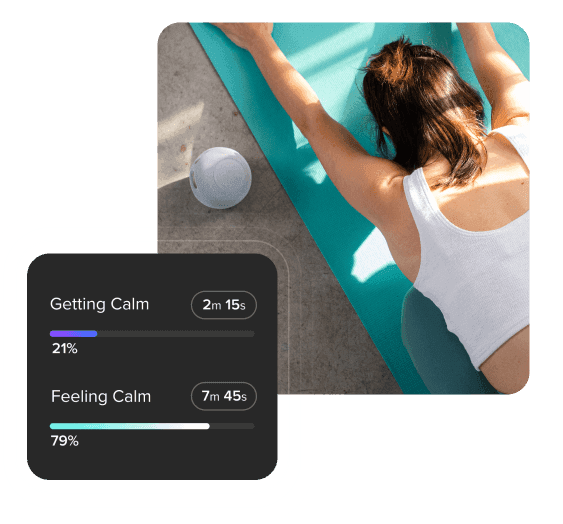 ---
Improve sleep & focus
Build skills for regulating body and mind to help you sleep better and stay focused.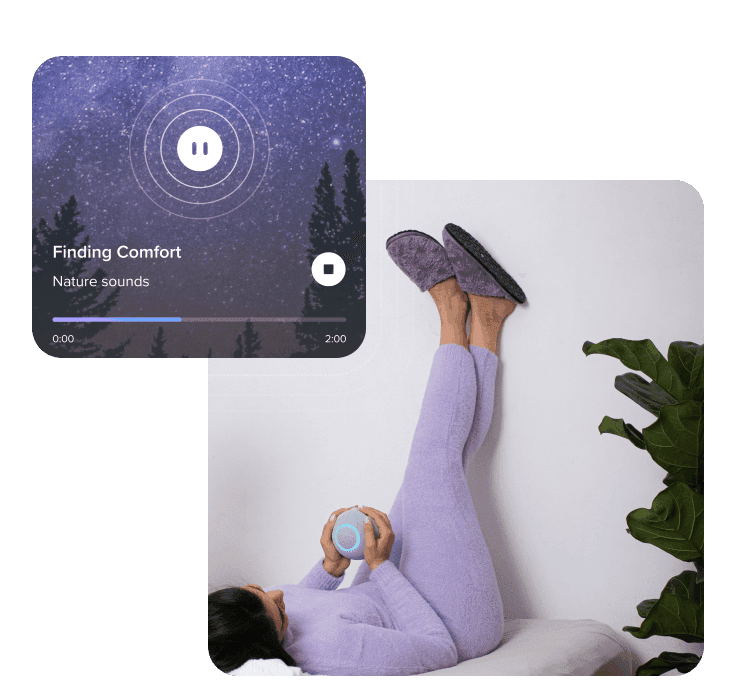 0
Total minutes spent in relaxation by Reflect users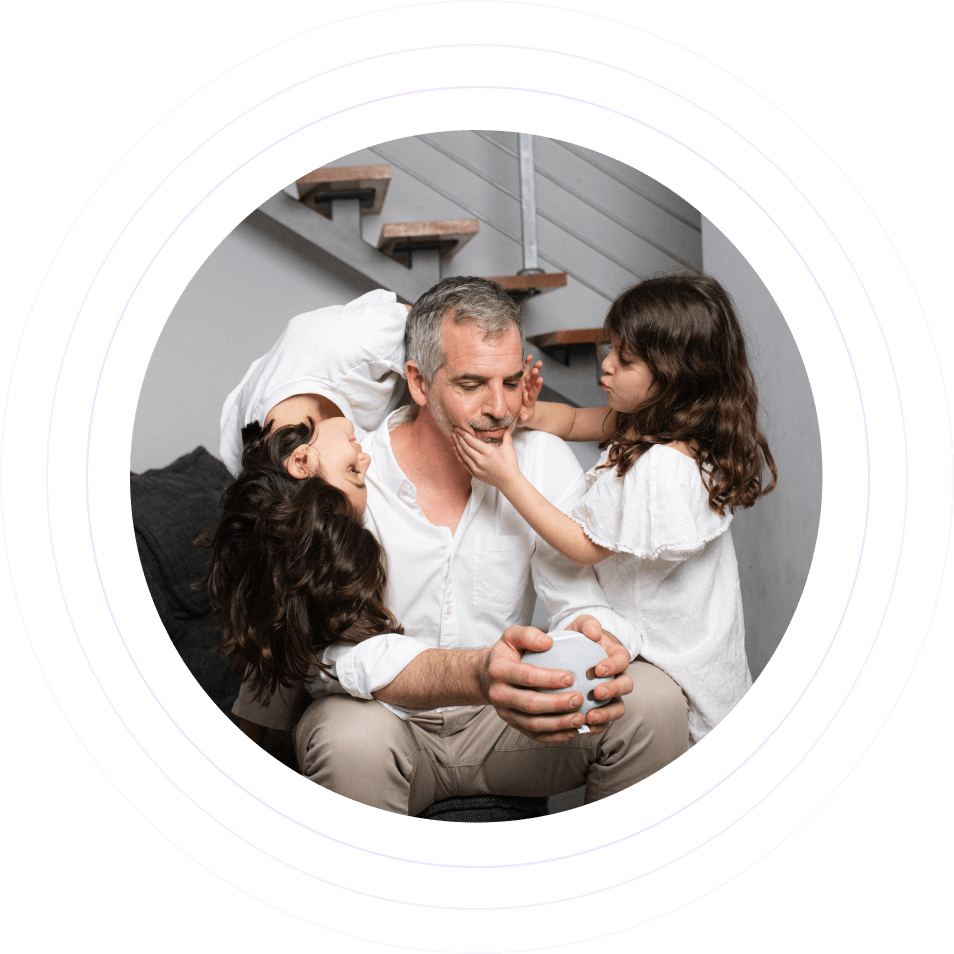 Biofeedback trains you to control your mind-body neural circuits.
Seeing your body responding helps you learn to regulate your emotions and reinforce your body's relaxation response.
---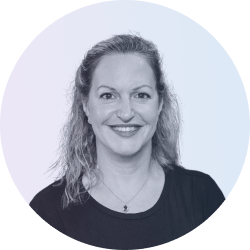 Michal Gruberger, PhD
Chief Science Officer,
Reflect Innovation
Experienced improvement in stress, anxiety and depression
Reported improved quality of life
Experienced improved sleep
Hear from our customers
"The overall experience with Orb is amazing. I would recommend it to people who love meditation and prefer mindfulness in their lifestyle. It makes me calm for sure and improves my mood. The most impressive thing about the orb is color changes according to my body's stress levels. It gives me a sense of awareness about what my body is going through."Nithiya Lakshmif
"Reflect has been a game changer! It's been a great tool to help me build a daily habit and increase my confidence in my own ability to be aware of the small changes in my body that occur when I feel stress. And the customer service has been amazing."Mikaela Silcox
"Using the Orb is the most peaceful part of my day. Using the orb is my chance to listen in to myself. When I see the white ring I know I'm where I was hoping to be. It makes me feel grateful to be here, in the middle of life. The orb very gently eases me into presence, in the most lovely way."Robin Jankiewicz
"I love my orb! It has helped me learn "how" to relax, which has been incredibly helpful as someone who struggles with anxiety and hypervigilance. Thank you for creating this amazing product!"Katherine M.
"I love my orb! It's helped my meditation quite a bit. I use it five times a week. The app has gotten better over time and the support is wonderful."Greg Glowacki
Reflect for mental
health professionals
Research shows that incorporating biofeedback in traditional mental health intervention yields superior results compared to traditional methods of intervention alone.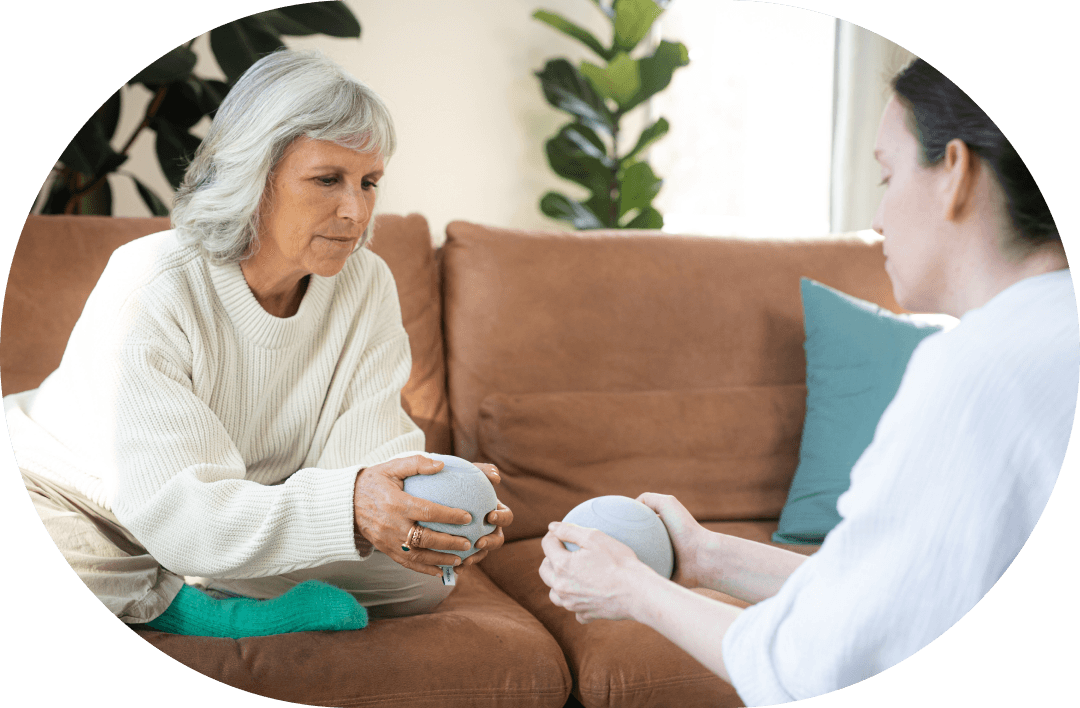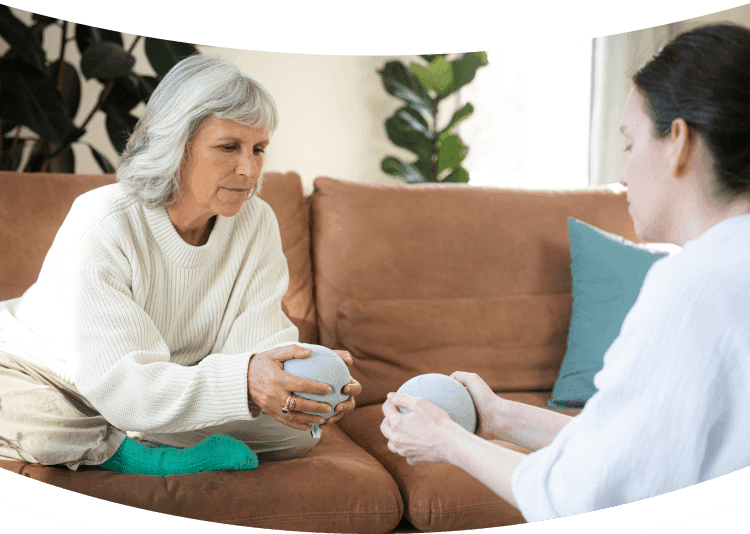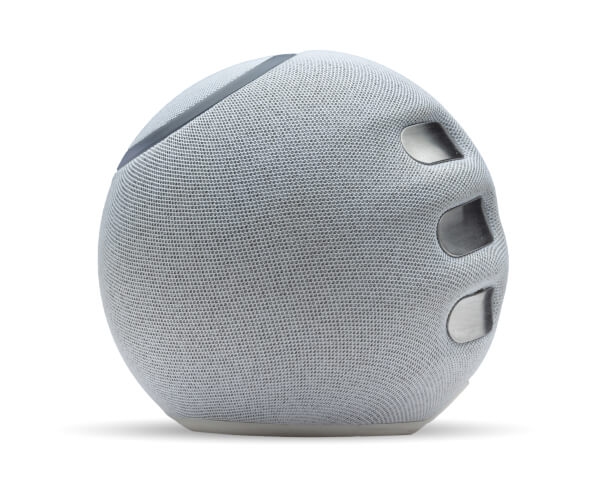 Relaxation,
at your fingertips.
---
Subscribe for updates
Get our latest content and special offers